AN AWARD WINNING CREATIVE AGENCY
AND PRODUCTION HOUSE, DELIVERING OUTSTANDING,
INCISIVE AND COMPREHENSIVE BRANDING
COMMUNICATION SOLUTIONS WITH AN OBJECTIVE
TOWARDS DRIVING-IN INCREASED SALES GROWTH​
TO OUR NATIONAL & GLOBAL CLIENTS.
Rock the thought! We think, generate and build on creativity with our core production genius. Campaign Ideas & Execution, TVCs, Digital Films, Corporate Reels, Product Launch Films, Sales & Training AVs, 2D/3D Animation, TV Shows and Documentaries; we ideate, create and let the stories do the talking. Six years and graciously counting… an account of impeccable work that's cost effective and delivered on the dot.
As part of our evolution, we've successfully forayed into BTL and Print. Besides, we are also very cool in Digital & Social Media Marketing! All your Marketing Communication needs now handled strategically. Shake hands with us and we're confident there will be no clouds of disappointment, come what may.
All WORK
|
TVC
|
DIGITAL
|
FILMS
|
PRINT
|
GRAPHICS
|
TELEVISION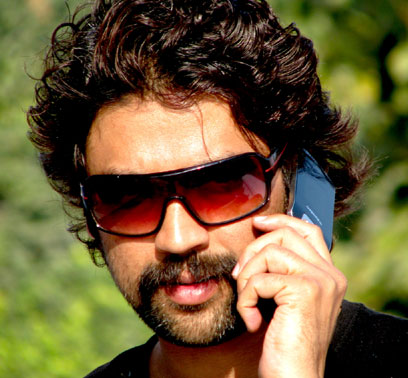 Faraz Shere
Founder - Director - Producer
Bakhshish Singh

Head - Digital & BTL
Pragya Tiwari

Manager - Client Servicing
Tipu Sultan

Creative Director
Prakash Ganderi

Director - TVC & Film
Mukesh Jha

Senior Editor - Film & TV
I have always wanted to thank Fortune Talkies and Faraz for putting up their best whenever we asked for it. FT has been the brain and backbone to most of our corporate videos, "Donate a Selfie" being my personal favourite. I was taken aback with their creativity, efficiency and most importantly their professionalism. ASUS has and will continue this association with Fortune Talkies a long way. I eagerly look forward to working with Fortune Talkies in the future, any time soon.
Komal Tomke
Manager - Corporate Communication, ASUS India
Team Fortune Talkies is committed to deliver perfection. From taking care of logistics to attending to minute details, the entire team comes together to ensure a seamless customer experience. The final product that Fortune Talkies delivered stands exemplary to your unique & creative work approach. Thank you for an amazing product Solis Nova AV, I look forward to working with Fortune Talkies again!
Lakhbir Singh
Head - Marketing IB, International Tractors Limited (Sonalika)
Fortune Talkies is another name for commitment. With a highly creative team they do superlative justice to their job. The Digital Films and TVC that they created for JK Paper were appreciated by many and we could meet our desired objectives. The best part about them is that they are very friendly and flexible in their approach. I am sure they will continue to produce such great work and stride up to more fame in future.
Debashish Ganguly
Head - Marketing & Communication, JK Paper Limited
It has been an amazing experience working with Team Fortune Talkies. A team that marries creativity with passion and joy of filmmaking, as Faraz the founder would say. Every occasion and opportunity that we have worked together, what comes out in the end is magic, cutting edge, emotive and impactful. I wish the team at Fortune Talkies all the very best in their creative journey and look forward to work together agian in future.
Pragya Vats
General Manager - Campaigns, Save The Children
Perfection does not come easy, you work towards it relentlessly. Fortune Talkies has embedded this into their system, they practice perfection. FT is in for a great future. Shouldering a responsibility, giving word to sustain it forever - it takes mettle. It is such a confident team, with indomitable expertise. They won me over with their precision, their diligence in delivering and of course the kind of excellence they bring into each project - marvels me every time.
Sandeep Spal
Managing Director, Sunblaze Kitchen Appliances
They are serious and they are sincere. Team FT have a streak of both. They don't work by the clock they work by projects. Film-making, given the articulate efforts it demands is a serious art and by those standards, team FT is very meticulous. It is an eclectic team with superior professionalism; they have honed their skills and built this culture over time. They're exemplary. Ever since we've shaken hands, I've wanted to work with them again and again - it pulls me like home!
Gourav Sain
AVP - Marketing & Business Intelligence, SRS Group